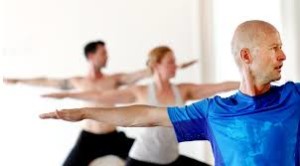 Well, the votes are in and we've decided on a Yoga schedule! We're going to be hosting Sunrise Yoga on Tuesday mornings at 7.  Classes will run for 10 weeks starting October 4, 2016.  We invite you to join us for 2 free classes on September 20 and 27!
Sunrise Yoga 
Wake up the mind, body, and soul with an early morning vinyasa flow. One of the surest ways to ensure you make it on to your mat is to practice first thing in the morning! Move through gentle and refreshing sequences to start your day off right.
Cost:
$40 for members*; $80 for non-members (+GST)                                                             *MORFIT Members attend free with their non-member friends who register!