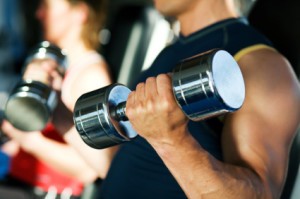 Membership Rates (per person)
Your Membership includes full access to the facility, lockers, and member programs such as weekly workouts, events, etc. Classes and personalized training are additional services. All prices are subject to 5% GST.
| | | | | |
| --- | --- | --- | --- | --- |
| | 1-year | 3-months | 1-month | Drop-In |
| Regular | $432 ($36/month) | $126 ($42/month) | $46 | $8 |
| Family* | $780 ($65/month) | $210 ($70/month) | $75 | |
*Family membership includes two adult spouses and up to three kids under the age of 18.
.
Member Services
Not sure what to do in the gym? We offer a complimentary start-up program to all our members. One of our staff will take you through the gym and guide you through a basic cardiovascular, strength, and flexibility program that you can repeat when you visit the gym.
Stay Motivated! We understand that motivation and variety are key. At MORFIT, we like to fuel that motivation with weekly challenges, monthly workouts posted in the gym, nutrition and injury prevention info sessions, and member events!
Get Involved! Looking for that extra kick? MORFIT offers services such as group fitness classes, personal training, running clinics, personalized nutrition plans, and much more! Whatever you're looking for, there's a strong chance we have it here!